1 tag
sorry.
I always wanted you stay by my side, I always thought that you would love me till the end, but I think I was wrong to believe that you never let me alone. When I was young you were the one who had much importance to me, every I did something, it was for have your attention, and I think it stay like that, even if today a grow up. But Now, I succeed to understand that , no matter what I've...
6 tags
have you ever been so sad that it physically hurts...
This is the kind of pain that you never forget, it take all of your feeling, you lose all your control, it like the whole world fall of your head and ruin you, all of this in only some second. And you can't do anything to stop that. You just can feel pain, because she control, and she live in you for once time. I can't do anything because it the story of my life ..!
1 tag
Stay strong
I know I have to stay strong, for my family, for my friend , for everyone who try to help me, but it hard to keep my head behing of those people who don't what I have to cross.. I just would like that everything was never happen, I just want to forget this way, back in time and might everything.. it impossible.. i know I have to face of my fear and my struggle. if I can tell just one thing...
6 tags
4 tags
"A strong girl keeps her stuff in line-and with tears running she still manages..."
6 tags
My bestfriend is probably the best.. Not...
Tomorrow my bff go to a cheerleading camp for 1week. Im supposed to go with her but my doctor said that im not able to do this camp. Im sad because i was so happy to go there with my bestfriend, but i can't change it… I hope that my bff are passing a beautiful week even if we can't pass it together. I know that im not always a good bff and im sorry for this. But i promise u thay i give the best...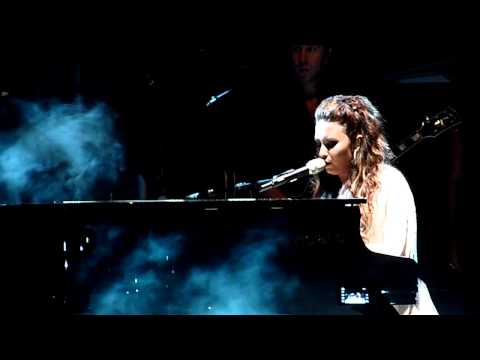 Really I need to follow more blogs, so please...
You have to follow back
Proud and Loyal →
thatsjusthowisee: When you find out that your biggest inspiration has even more in common with you then you first realized. And finding there are even more things they have to cope with, because they are famous. I am proud to be a fan off Demi Lovato. She is an awesome person, who has a Bipolar disorder along with all her other problems and her personal history. Being bullied has always been a...
5 tags
5 tags
easy to fall, easy to break .
Have you ever feel like you're not good enough for anybody there? that you so in no confiance with yourself that you already know that anything you will do, it gonna be a failure ? maybe you don't ..infact, it exactly what I think, im sure that you dont know what it is.. and you never know. every person pass by struggle.. but some people are just more lucky than other. I want to...
2 tags
"pains makes people change.."
pressure to be perfect.
kenziebeth96: Not pretty enough, not skinny enough, not good enough, not smart enough, not talented enough, not popular enough, that what is on my mind, all day, every. single. day.
"You begin to forget what it means to live. You forget things. You forget that..."
– Marya Hornbacher, Wasted: A Memoir of Anorexia and Bulimia (via quotesandlovelythings)
6 tags
1 tag
It's my motto right?
1millionchances: People always leave. They really do though. Even if they don't leave physically, they just never seem to be around when I need them. I am just in that mood where you don't want to be alone, but you don't really want to be around people. I've never been so lonely yet anti-social in my life.
"You will realize that you're growing up when you find it hard to live."
– (via manunulatako)
3 tags
just stay strong.
it is hard to accept defeat when we are so readyto go, to say that what we believed and we bothput so much effort collapsed in an instant. When you think all hope was that had put all the hardships he had to go to do the same way and that by reaching the end you give up. Fearing not to come, for fear of falling and suffering againand instead of confronting it fears it often takes...